Published on September 9, 2016 – Author: Coline Mionnet
The boom of village power plants – Renewable energy
This concept of village power plants is a success. It consists in collective production of electricity from renewable energy sources at a small territory level and its citizens.
The principle is simple: a local company is created and each investor can participate in its governance : town, citizen or company, in different ways. For example, it is possible to rent one's roof to the company or to buy shares in the project. In return, the participants receive dividends from the resale of produced electricity. Check out some examples of existing village plants in France.
420 kW pour 48 installations
According to centralesvillageoises.fr website, 48 photovoltaic installations in six territories produce 420 KWP in total (KiloWatt peak : maximum power achieved in the best possible conditions). Pays de Gervanne, Leysse Plateau, Condrieu region, Valley of Eyrieux, Queyras and Pays Rosanais thus are part of pioneer territories for collective production of renewable energy.
Solaire d'ici, in Grenoble Metropolis
Initiated by Enercoop Rhone-Alpes, Grenoble Alpes Metropolis, the local energy and climate agency, an association of residents LAHGGLO and citizens, Solaire d'ici project targets 100 citizen solar roofs in Grenoble city by 2019.
Citizens, communities and companies of Grenoble Metropolis are invited to rent their roofs or to invest in the local citizen company « Solaire d'ici », which installs roof PV panels and manages their production. Then, the revenue from the sale of electricity produced return to the project participants under dividends.
The 1st call for roof rental was launched in July 2015 and in November 2015, La Tronche town already had committed. In June 2016, preliminary declarations of work for the first 14 selected roofs were filed in the relevant town halls : Echirolles, Eybens, La Tronche, Poisat and Saint-Egreve, as well as the applications to connect to the electric network manager, Enedis.
These first roofs all belong to these five towns and include public buildings such as schools or sports facilities.
This September 29, a General Assembly meeting will build up Énerg'Y Citoyennes company. In this simplified joint stock company, 1 person = 1 vote, regardless of the shares number held.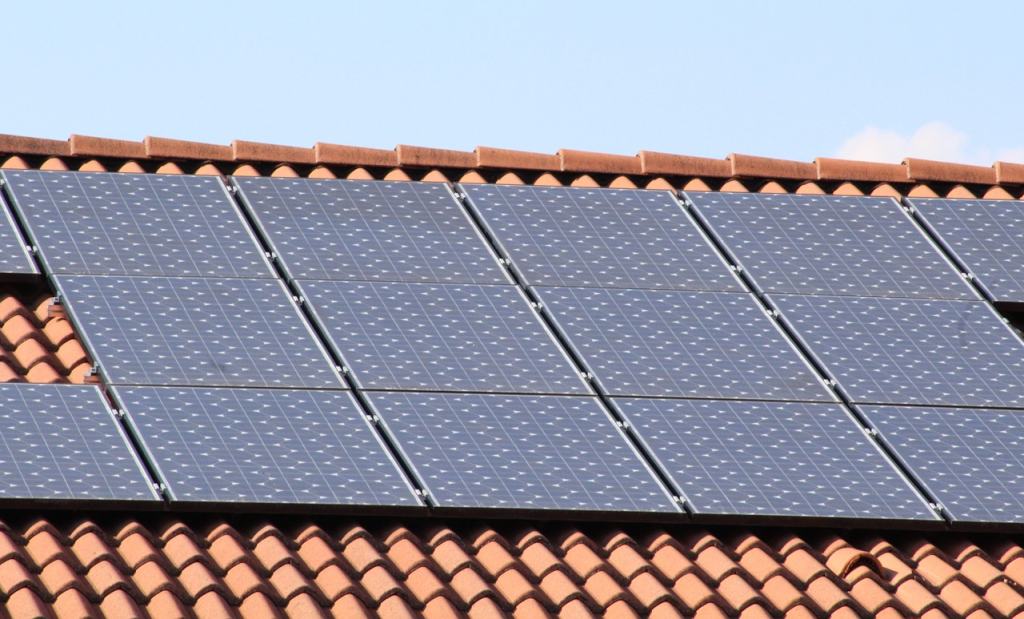 Gresi21, in the Valley of Gresivaudan
With the support of the Towns Community of Gresivaudan, the towns of Crolles, Bernin, Saint Bernard, Saint-Hilaire and Saint-Pancrasse have initiated a project of village power plants: Gresi21. The goal is the same : to produce local renewable energy and saving energy with the support of the territory inhabitants, towns and companies.
More than 170 people gathered in 2015 and work in 4 groups accompanied by specialists of the local Association for a sustainable management of energy and Rhone Alpes Energy Environment. The first action for the five instigators towns is to implement photovoltaic panels on the selected roofs of volunteers houses. Any other town of Gresivaudan may take part in the project, and the development of other types of renewable energy sources will be gradually considered.
Made up of 170 shareholders, simplified joint stock company Gresi21 has €150 000 capital which €120 000 made by these last and €30 000 by the towns of Crolles, Bernin, Saint Bernard, Saint-Hilaire and Saint-Pancrasse. After the selected roofs visit last June, preliminary declarations of work could be filed before July 1 (revision date of electricity purchase price). The applications for electric network connection for 14 facilities on public and private roofs, with about 126 KWP power, were also recorded.
Like other village plants, Gresi21 is always looking for participants and voluntary owners to rent their roofs.
4 Montagnes Village power plants, in Vercors
Last May, 4 roofs were fitted out with photovoltaic panels in Meaudre by the local company, 4 Montagnes Village power plants : the post office, Bois de lune holiday center and two individual houses. Autrans and Villard de Lans should also welcome two new solar roofs this year.
The 87 current shareholders of 4 Montagnes Village power plants would like to increase the share of local electricity generation, with the support and participation of residents and local businesses.
Individuals and companies of the 4 Montagnes Vercors territory are invired to participate to the project by two different ways, by purposing about 60 m2 perfecty exposed roofs, or by becoming a shareholder.
There are a lot of other projects of village power plants in mountain or valey territories, here are some : Portes de l'Isere, Nord Isere, Portes du Vercors, Vercors Soleil, Trieves, Queyras, Condrieu Region, Baronnies du Sud, Pays Rosanais, Valley of Eyrieux, Pays de La Gervanne, Coeur de Savoie, Lure – Albion, Pays Mornantais, Leysse Plateau, Pays d'Aigues.
Sources
Solaire d'ici, Grenoble-Alpes Métropole

Centrales villageoises Grési21, Grésivaudan (PDF)

Centrales villageoises Vercors 4 Montagnes

Toutes les centrales villageoises